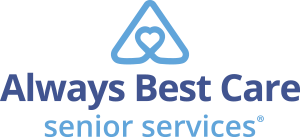 Always Best Care Senior Services
Health Care – The Most Dynamic, Recession-Resistant Industries for Decades to Come
Always Best Care is the only senior services franchise system that combines non-medical in-home care, assisted living referral services, and home health care to create three potential revenue streams for our franchisees. Best of all, these revenue streams all flow from the same referral sources! In addition, we provide a free national telephone reassurance program for persons who don't necessarily need home care today but can benefit from a friendly call every day to let them know they're not alone.
Always Best Care is proud to be annually selected by Entrepreneur magazine as one of the top-ranked senior care services in the United States. We are also one of the Top 50 Franchises for Minorities as selected by the National Minority Franchising Initiative in USA Today, one of the Best Franchises for African-Americans (Black Enterprise magazine), one of the Top Franchises for Veterans, per Military Times EDGE, and one of the Top Low-Cost Franchises by Franchise Business Review.
With Always Best Care, you'll gain immediate immersion in your territory as you develop your inventory of many types of opportunities and assisted living communities. You'll quickly become a local expert and gain greater credibility with your key referral sources because of pre-existing key national partnerships. And, these relationships may translate into immediate revenue sources to jump-start your business and benefit from diversified revenue streams as you begin to grow.
The reality of building a successful home care business is that it takes time! As you build your reputation with non-medical in-home care and assisted living services, the home health business will naturally follow. This managed growth opportunity means you won't spend the significant additional overhead expense of clinical oversight, added licenses, insurance, sales, marketing, training, and recruitment before the additional investment is justifiable.
Home Care Business Opportunities
The home care industry is experiencing explosive growth. As a result, home care business opportunities abound in just about every community in America. Whatever sector of the home care market you choose to pursue you are likely to grow along with it. These U.S. statistics tell the story:
Every day, 10,000+ people turn age 65.
Approximately 13% of the population is age 65 or older.
By 2040, one in five Americans – more than 80 million people – will be 65 or older.
By 2040, about 14.2 million people will be age 85 or older.
We all know that as people age, health problems, mobility difficulties, and memory lapses are liable to increase. So here is one more fact that supports a boom in home care business opportunities:
About 80% of seniors have at least one chronic health condition; 50% have at least two.
Baby Boomers are Fueling Home Care Business Opportunities
It's not merely the changing demographics of our population that are fueling the growth in home care business opportunities. It's also that attitudes about aging are changing.
The vast baby boomer generation has shown a strong preference to remain independent as they age.  They are turning up their noses at the idea of nursing homes and have an overwhelming desire to remain in their homes as long as they can.
This factor, combined with advances in modern medicine that are extending the lifespan of many elderly citizens, has set the stage for unprecedented growth in home care business opportunities.
About 7.6 Million Americans Need Home Care Right Now
Research by the University of Alabama shows that about 7.6 million people in the U.S. require some form of home care. If you are interested in a home senior care franchise, the floodgates have opened for you!
Since home care is the fastest-growing industry in America, and seniors represent the fastest-growing segment of our population, home care business opportunities are a surefire route to profitability for decades to come.
This is reinforced by the rising trend toward "aging in place." Seniors not only want to be self-sufficient, but they also want to remain in familiar surroundings near family and friends. Always Best Care nurtures this need by providing quality in-home care that satisfies both the seniors in need of care and their families.
When you implement Always Best Care's proven business model, your franchise will become a pillar of the community. You will be part of a highly regarded, reputable organization that others will respect. All the while, you will enjoy an entrepreneurial lifestyle that lets you make a difference in the lives of others.
Capitalize on the Home Care Business Opportunities. Learn More Today!
Consider the exciting home senior care business opportunities offered by Always Best Care. We are one of the fastest-growing franchises in America and will do everything possible to help you grow fast, too.
https://youtu.be/PmRBPPBTnKg